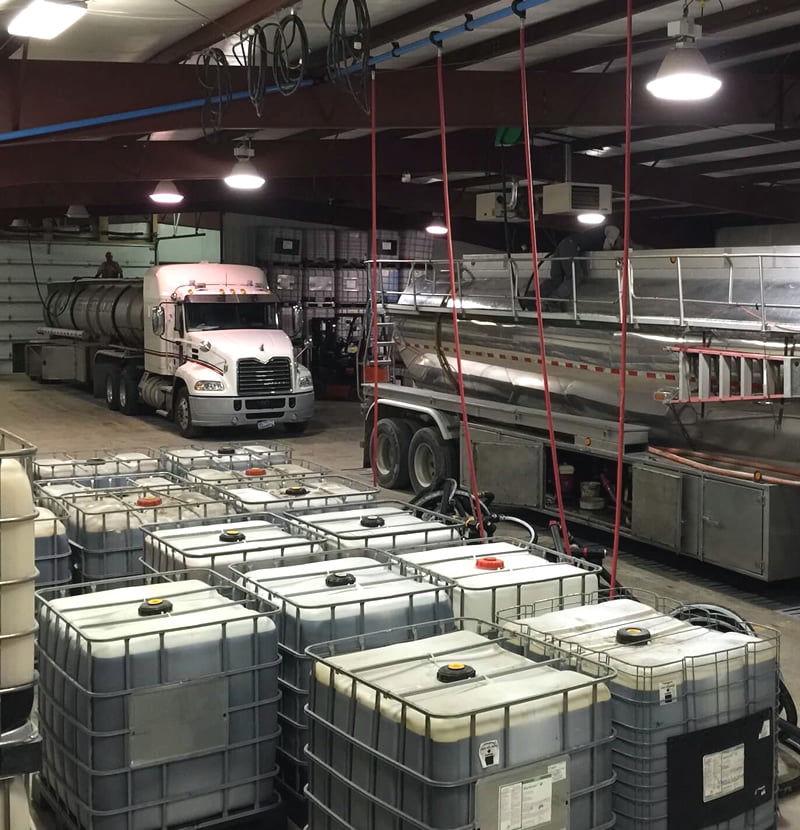 Rail To Road
The use of a transloading facility will have an immediate positive impact on your business. It stabilizes the supply chain and reduces raw material costs. In order to evaluate transload impact on your business, consider the following:
Consumption – Do you consume a large quantity of material? One railcar's capacity is approximately the same as four semi-truck loads. You will need to purchase, receive, or consume four semi-trucks of material over a short period of time.
Distance – How far is the material's origination? Typically rail shipments do not become effective until the distance shipped is 300 miles or more. In some rare cases, shorter distances may work, but would need to be evaluated first.
Weight – Is the material heavy? If the material that is being transported has a high density, then the efficiencies of rail transportation become exponentially advantageous.
Origination – Is rail available? The supplier or manufacture of the material must either be rail served or work with a transloader in their area to put the material on railcars.
When getting shipping rates for delivery into our facility, here is the rail price quote information: BSSF to Sioux Falls, SD (interchange with Ellis & Eastern on track #3125)
Application for Employment
We consider applicants for all positions. Applicants of diverse backgrounds are encouraged to apply.
The process of transloading began in 2007 when 24 railcars of white cement were unloaded on a short railroad spur in the Concrete Material's former Rice St. sand plant yard.